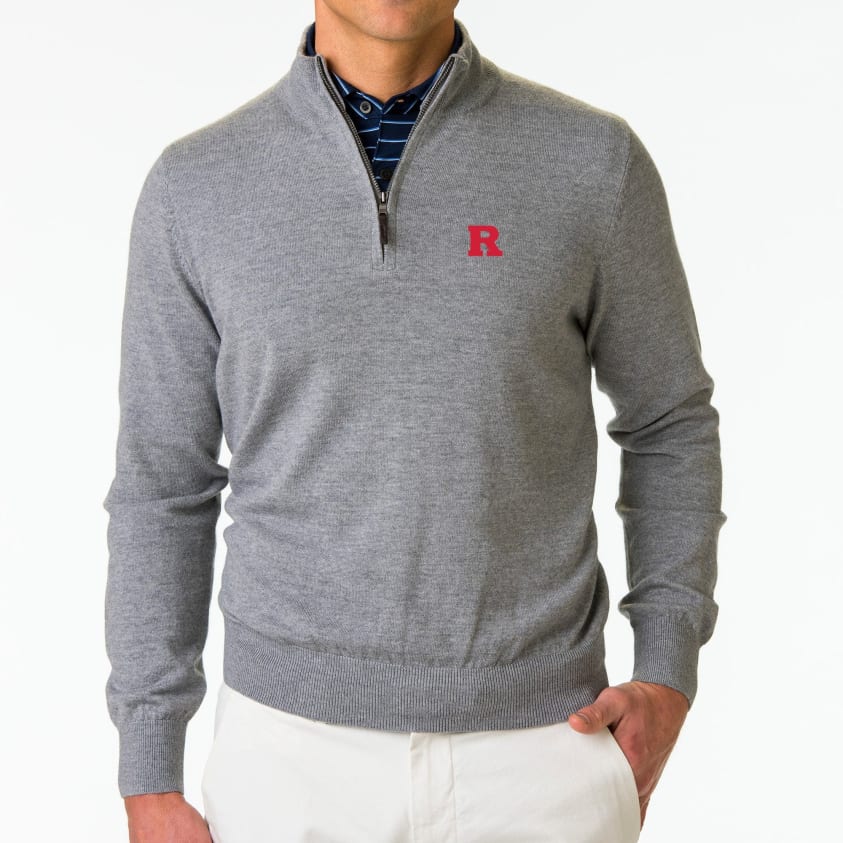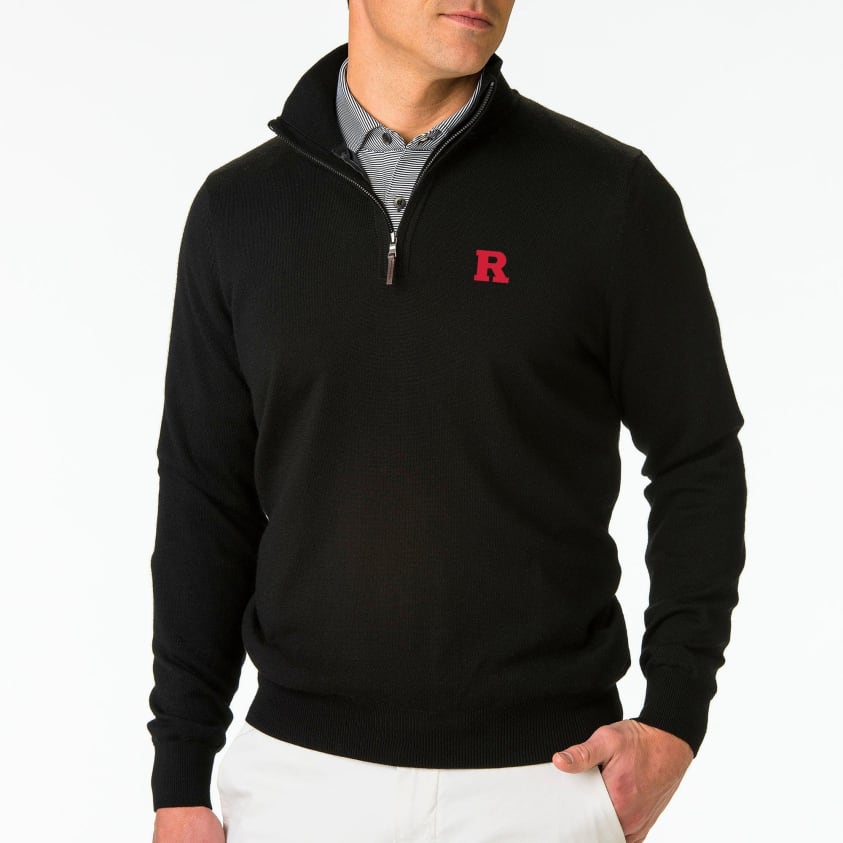 Rutgers | Baruffa Merino Quarter Zip Windsweater | Collegiate
*Collegiate logo will be featured on this item as an embroidery. This item cannot be returned or exchanged. If you have questions about your sizing please contact customer service.
Our Baruffa Italian Merino pieces are true Clubhouse Classics! Made from the finest Zegna Baruffa Merino, these pieces are lightweight and super warm. The elasticity of the yarn keep it from stretching out. They are offered as wind or regular sweaters. The Baruffa Merino Long Sleeved Windsweater combines the highest grade of Merino with a Polyester Wind Lining. Not only are they perfect for every season but they last forever.
Windproof, 100% Polyester, Anti-Static, Stretch Lining
100% Baruffa Italian Merino Wool -Lining 100% Polyester

Full Milano Stitch Collar & Placket
1 x 1 Sleeve Cuff & Waistband Rib
Antique Silver Zipper

 

Yarn spun in Italy
Dry clean only