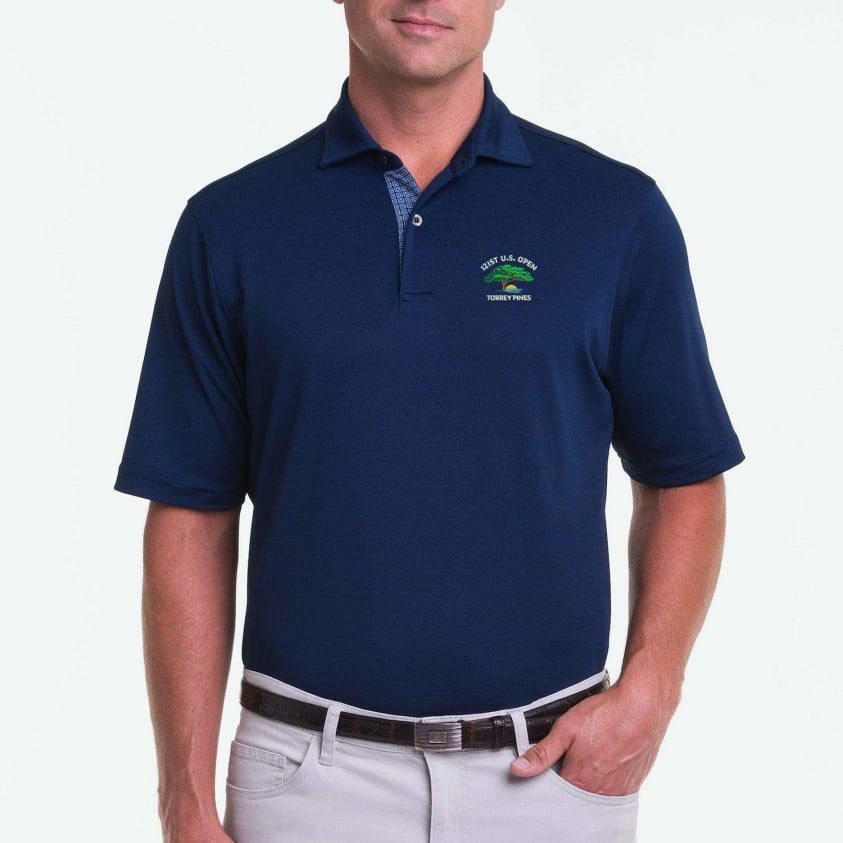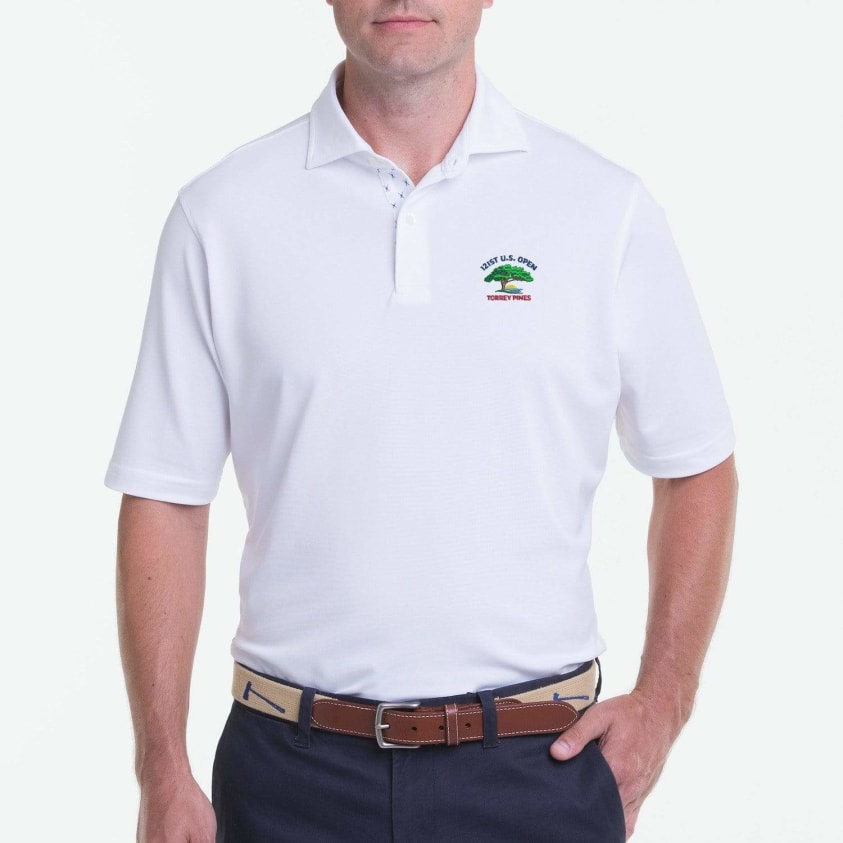 2021 U.S. Open Men's USA Hurley Polo
Our USA Hurley is a twist on the classic solid pique polo. We have maintained the highest standards of quality, color, and performance features you have become accustomed to. The Hurley is offered in a variety of colors that are perfect for year round wear. Each season we take some of our best prints, and use them to decorate the inside Collar and Button Placket. Making the Hurley the perfect shirt for anyone trying to change up their wardrobe, without stepping outside of the box too much.
96% Wicking Polyester / 4% Spandex
Yarn Dyed Jersey Knit w/Multi Directional Stretch
Self-Fabric, Two Piece Collar w/Collar Band
2 Button Placket
Cross-Stitched, Matte Polish 4 Hole Buttons
Crossover Self Fabric Side Vents
Contrast Print Inside of Collar
UPF 30+ Sun Protection
Made in USA
Machine wash and dry
**Please note these images are for mock up only. Appearance may differ slightly when design is sewn on actual garment.
*Please note decorated product will add 7-10 days to your shipping delivery date.*
*2021 U.S. Open logo will be featured on this item as an embroidery. This item cannot be returned or exchanged. If you have questions about your sizing please contact customer service.*