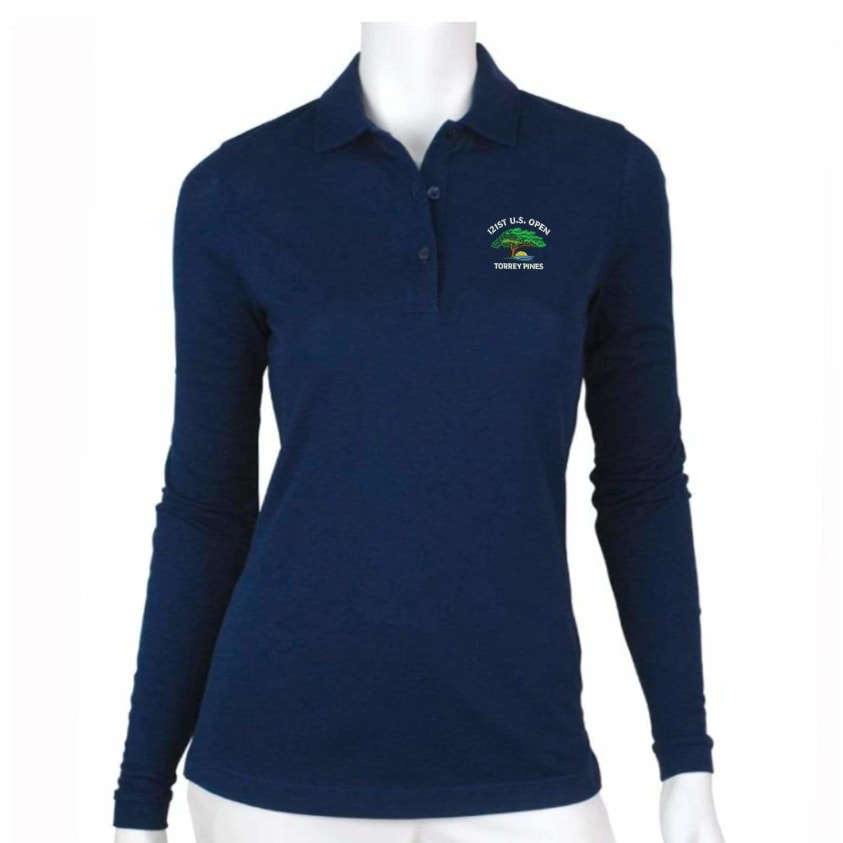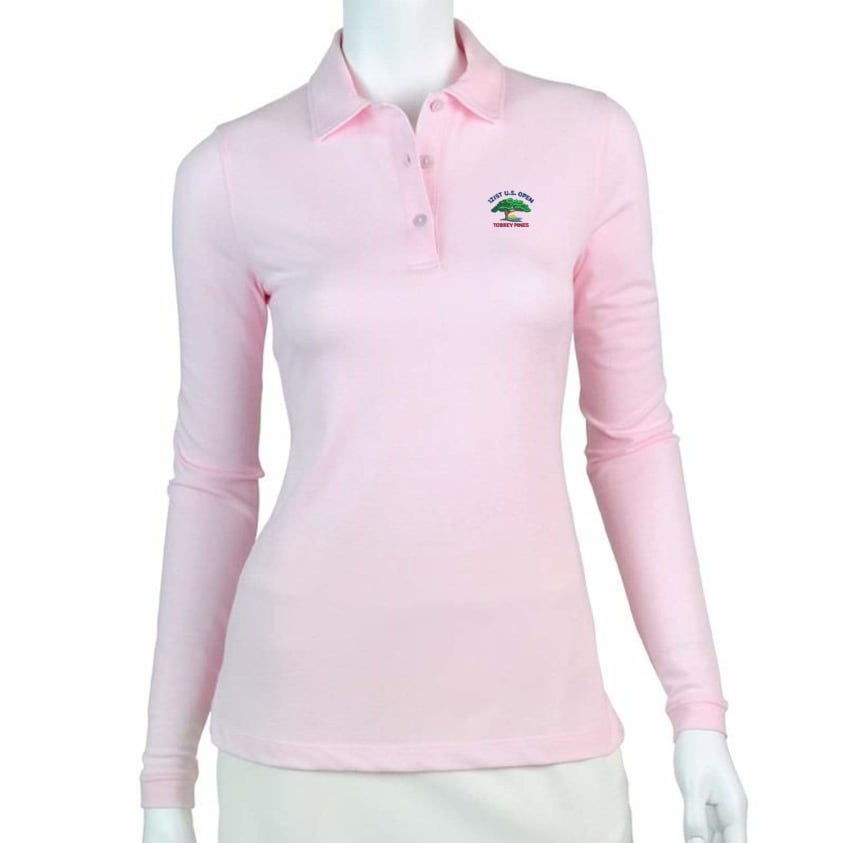 2021 U.S. Open Ladies' Jeni Polo
A new long sleeve staple for Fairway & Greene Ladies, the Jeni Polo is at once super soft, comfortable, and functional.
61% Cotton / 35% Polyester / 4% Spandex Solid Pique Knit
3 Button Placket
**Please note these images are for mock up only. Appearance may differ slightly when design is sewn on actual garment.
*Please note decorated product will add 7-10 days to your shipping delivery date.*
*2021 U.S. Open logo will be featured on this item as an embroidery. This item cannot be returned or exchanged. If you have questions about your sizing please contact customer service.*